I've been wanting to make handmade stockings for my family pretty much since I started sewing, but like lots of other things I want to sew, that idea has been pushed aside time and time again for deadlines and other goings on, but this year, I was really, really gung ho about trying to make it happen. And I have to say, it's looking like I might actually have some handmade stockings ready to hang this Friday, our usual Christmas decorating day in the family. Check them out!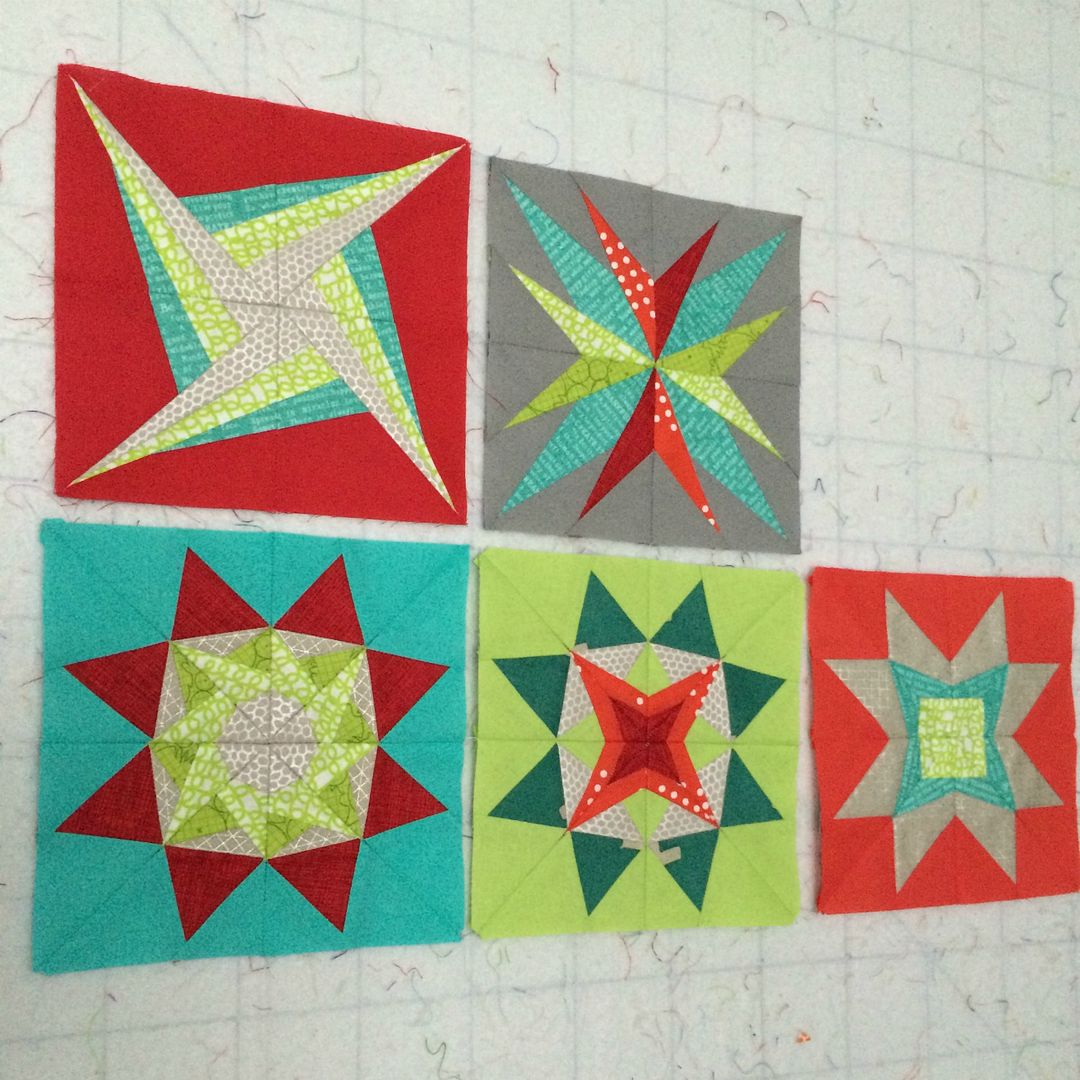 I'm using 6" blocks from
both years
of the
Lucky Stars Block of the Month Club
, and assorted solids and small scale prints in fun mid-century modern Christmas colors of aqua, tomato red, gray, and lime green. It's been a lot of fun to go back and sew some of these blocks again, it makes me really want to spend some time with my Lucky Stars 12" blocks to finalize a layout and sew them together! Maybe after the holidays :)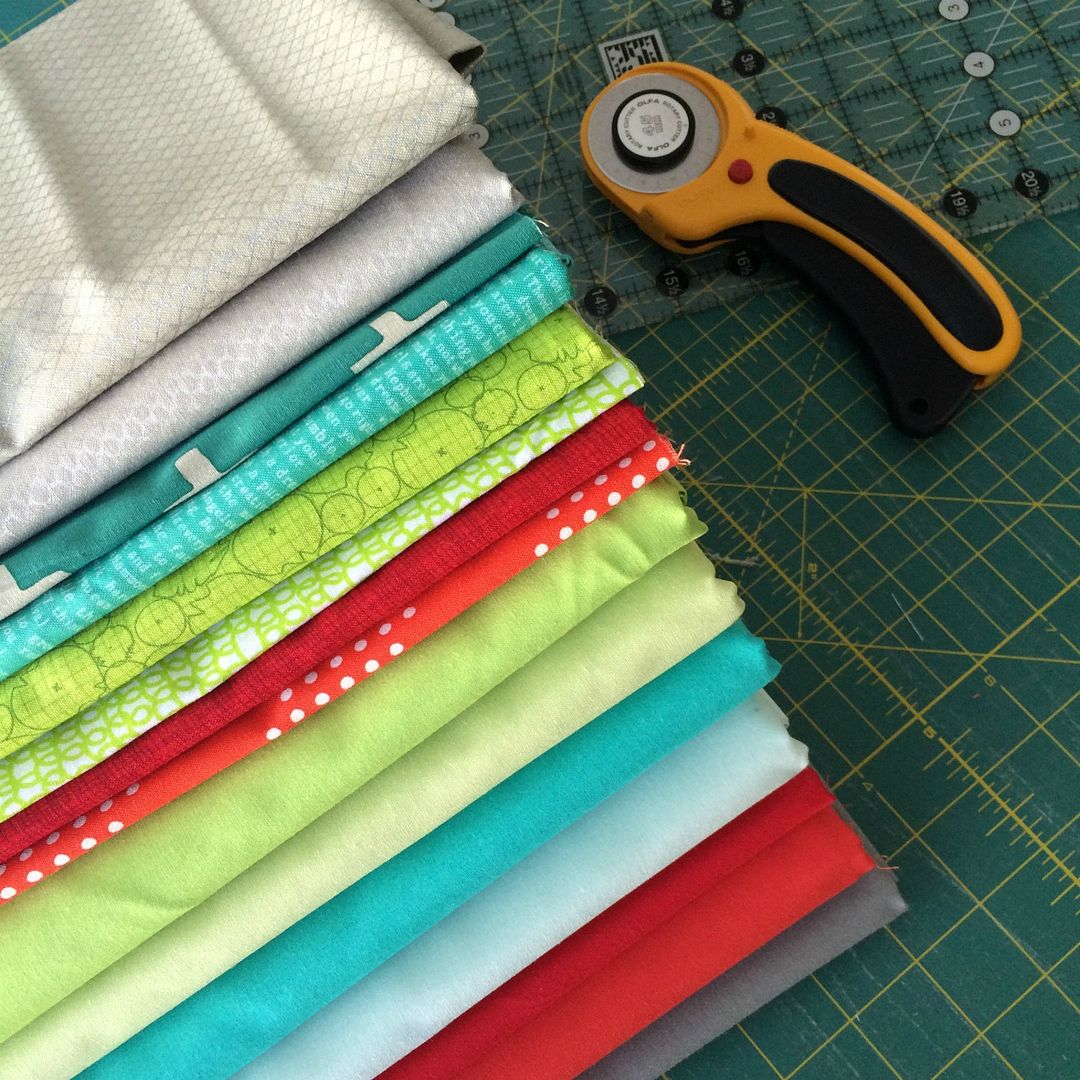 I'm just in love with how they're turning out so far, especially now that they're starting to look like stockings. I'm using
Shea Henderson
's fabulous
Sleigh Bells stocking pattern
, which has some other fun ideas for piecing a stocking if you've got your heart set on a patchwork stocking. Speaking of
Shea
's fabulous-ness, have you seen her beautiful new book,
School of Sewing
? If you have friends who want to learn to sew, this is absolutely the perfect gift for them!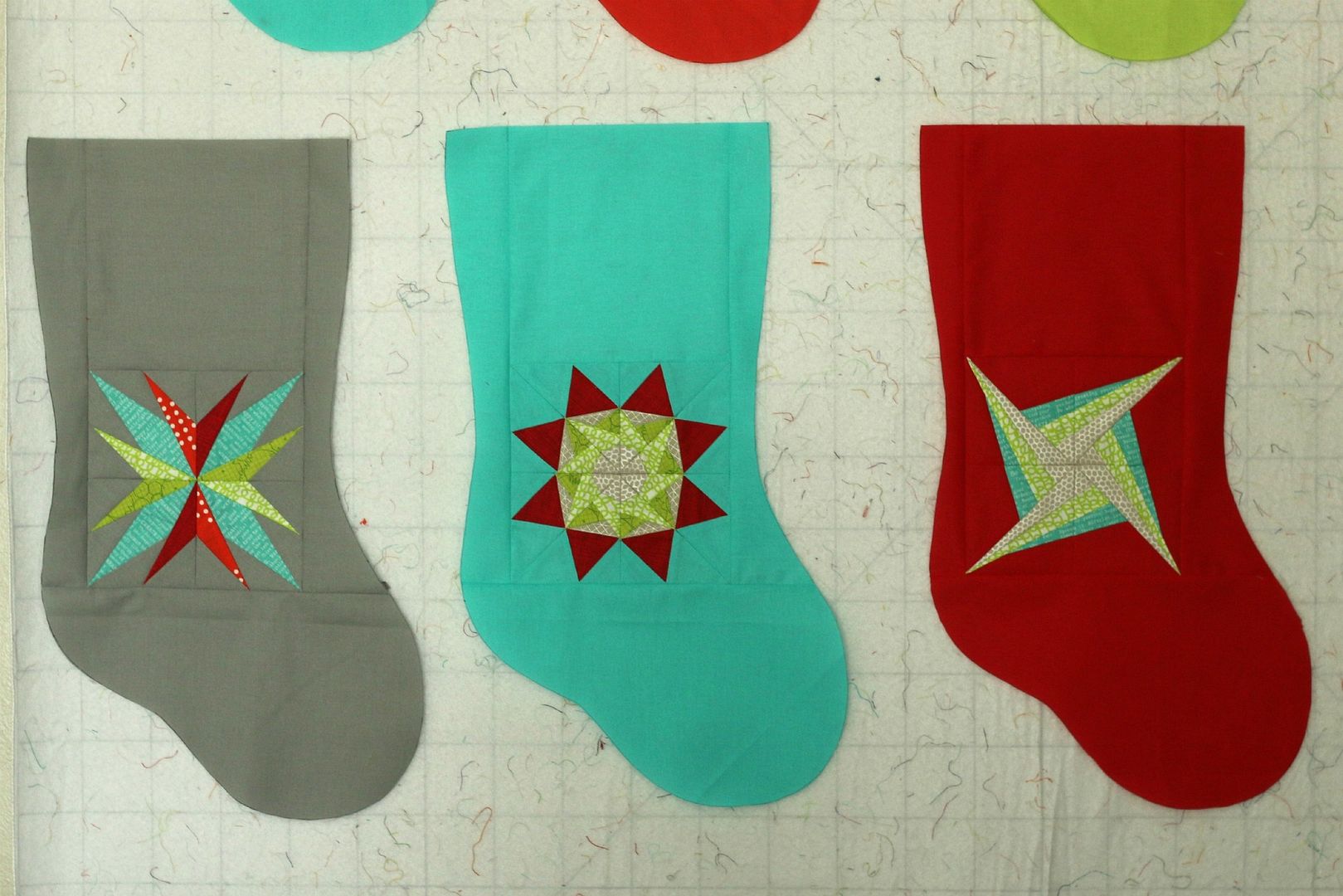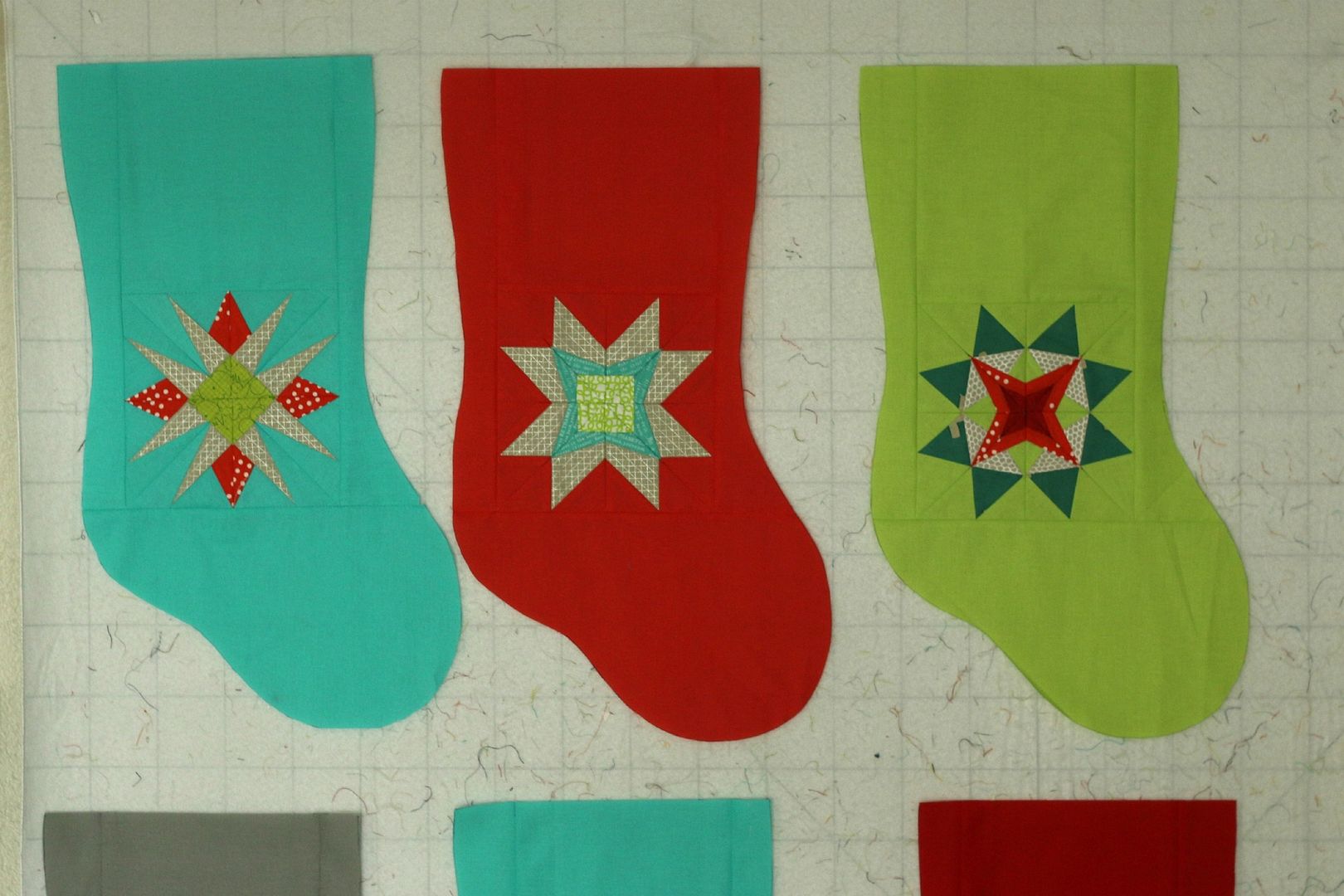 So here's hoping that this week I'll manage to quilt these bad boys, make cuffs, and finish them off so we can hang them up after Thanksgiving. And thanks so much to those of you who've shared your congratulations on my
new Craftsy class
or have joined in the paper piecing fun already, I'm really proud of the class! Have a wonderful week everyone, and I hope your Monday is off to a great start!