Good morning!! Have you seen the Around the World blog hop posts that have been cropping up lately? It's a fun little blog hop where you can find all kinds of new blogs to read, and it's kind of like a six-degrees-of kind of game, where you can see all kinds of interesting connections between people. I was invited to join in the fun by my sweet friend Lee of
May Chappell
. Lee is a great pattern writer, who had her first booth at Quilt Market this past fall, and I'm so happy that I got to see it because it was really stunning! She and I have a mutual love of all fabrics Denyse Schmidt and she's a much more disciplined and regular blog writer than I am, so check her out!
If you're hopping on over to check me out for the first time, hello! Bonjour! Welcome! I'm a quilter with an obsession for foundation paper piecing and free-motion quilting. I write patterns and teach regularly, and as my day job, I'm the Events Manager for The Modern Quilt Guild, so it's all quilts, all the time for me these days! I adore Denyse Schmidt fabrics as well as Cotton + Steel, and I very clearly have a fabric collecting problem. I often teasingly call my fabric collection my own personal 401K.
I've just wrapped up my holiday sewing, which included six new holiday stockings for my family and some infinity scarves for my mother and mother-in-law, which I naturally forgot to take pictures of before wrapping! But I sure did take lots of pretty pictures of my stockings :)
I'm also hard at work on a big project that I can't share much of, but here are a few sneak peeks of some of the things I've been making for that...
And last, but definitely not least, I'm raising a puppy at home - a beautiful five month old Goldendoodle named Maximus. We got him in September, and he's grown literally by leaps and bounds these past three months. He's got such a personality and has been so much fun so far. I'm really glad he's part of our family :)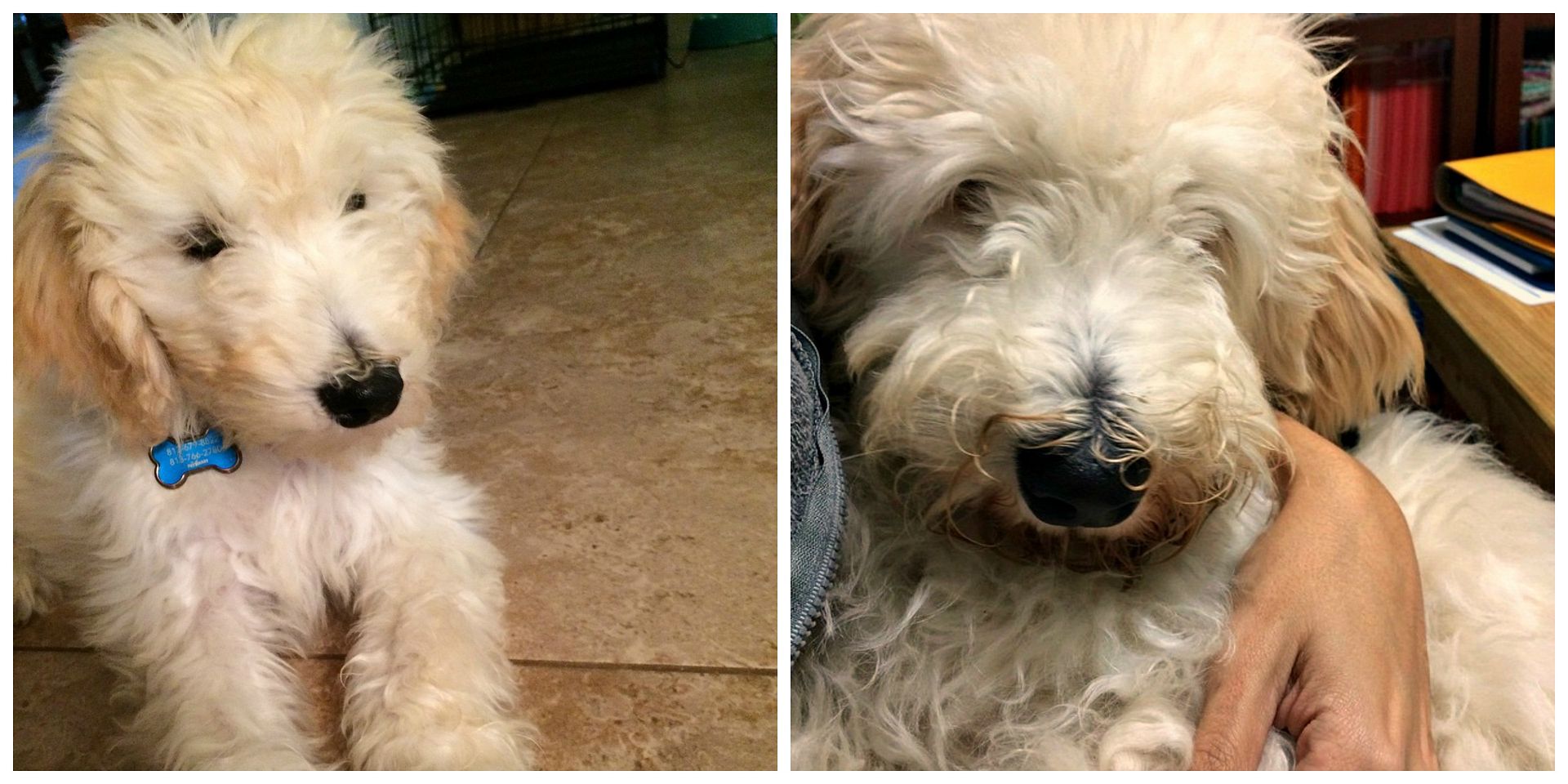 Now, being the holidays and all, I wanted to invite you guys to join in the Around the World fun! Tell me a little about you in the comments and be sure to share your blog link and pop over to a few other blogs to share in the Around the World fun!
Enjoy the Around the World fun! Get inspired and happy holidays :)