Oh my, it felt good to sit down at my sewing machine this weekend! I haven't had much sewing time as of late, with work being so busy and crazy preparing for QuiltCon registration, but this weekend, I finally carved out some sewing time to just sew. For fun. Just because!! It felt so, so nice!
I've been coveting all the fun
Trail Tote
bags that I've seen popping up on social media as of late, so I decided to make myself one - and one for my mom! I ordered the supplies a week or two ago when I decided I might just want to make one, and I grabbed a few fabrics from my stash on Saturday and hopped right to it.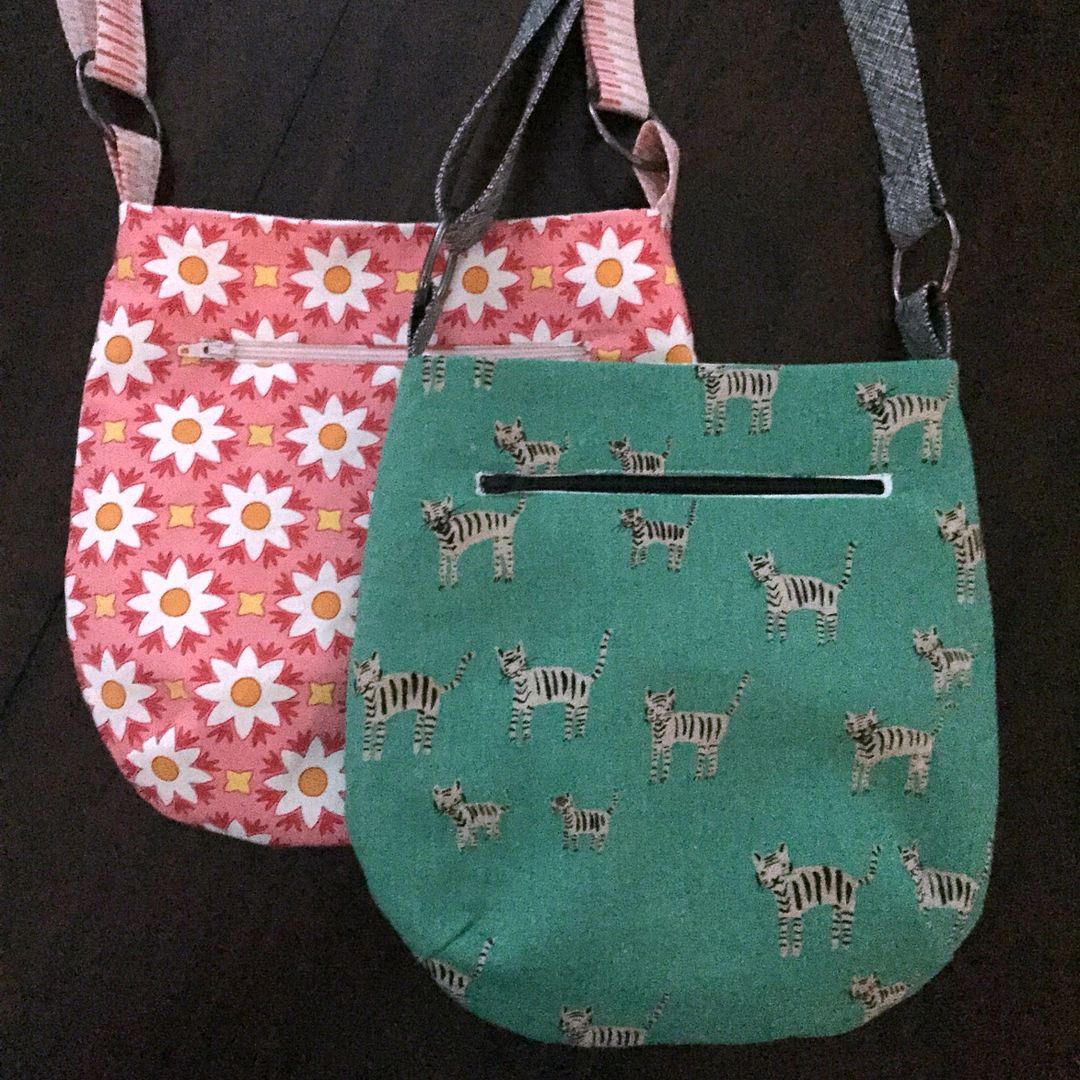 It was nice to see that I can actually follow directions once in a while! Bag making is always a challenge for me but this one came together quite nicely. I skipped over the piping - too many flashbacks to making and installing loads of
evil piping on my Weekender
! - but did everything else just as directed. Well, except that I apparently ordered circular O rings instead of rectangular ones, but I decided to just for it and keep on trucking anyway. Naturally, the biggest challenge was installing the recessed zipper, and while it's not the most professional looking zipper installation in the world, I can live with it.
I also started a new quilt project, which is so addictive it's entirely possible that I might just finish it this week. I've made a few
X Plus blocks
for bees, but never one for myself, and wow, they are fun to make! And so fast! I dug into my scrap bins to make these blocks, and am having so much fun with it. Goodness, it feels good to sew again! Happy Monday to you all :)