It was a weird week last week. Between a crazy busy week of work and sick kiddos and Prince dying, I felt like I was just off most of the week. Maybe I'm coming down with the nasty sinus infection my son's got. Maybe I'm just hungry - I'm trying to shed the last of the baby weight, with a combo of better eating habits and exercise. Regardless of the reason, the week just felt kind of weird. So when the weekend came, all I wanted to do was crank up my favorite Prince songs and sew, and thankfully I was able to do just that at least a few times, with some good company.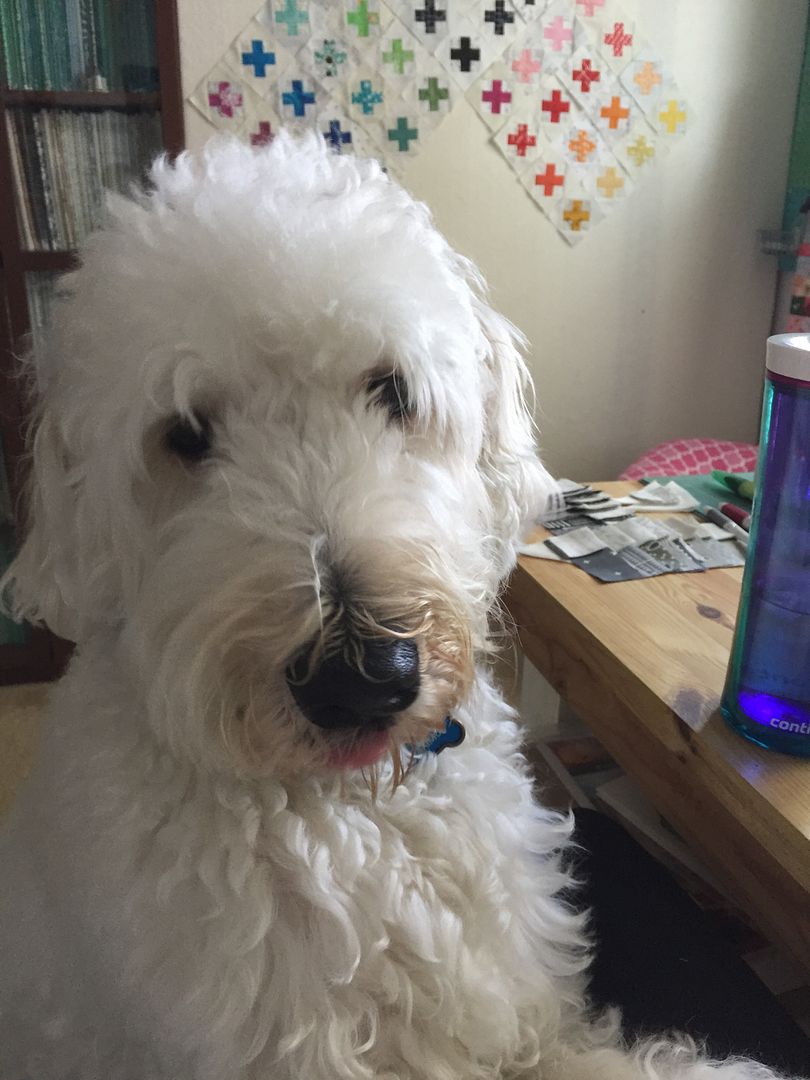 I decided that what this quilt was missing was neutrals, so I sewed up some blacks and grays into blocks and wrapped up some more of the cool colors as well. Nothing like working on some purple blocks while
Purple Rain
is blasting in your earbuds.
I think I'm nearing the end of the block making for this quilt, and getting to the point where I'm going to have to commit to a design and start sewing blocks together. I think I'm headed in the right direction, so I'm excited about this next phase of this quilt.
I hope this will be a better week - but I do know this much, I started up another quilt that's going to yield a fast finish, so there is definitely at least one quilt top coming in the near future (if not two!) and that makes me a happy quilter :)