Thanks everyone for your kind words about my little brain dump last week about the harder side of motherhood. It felt good to get that stuff of my chest, and I have to say that the past week has been a bit better. Sure, there's still spit up and screaming and all that, but I feel like most of the time things are better. And when that little girl lets out a little laugh, it's like all the other stuff melts away :)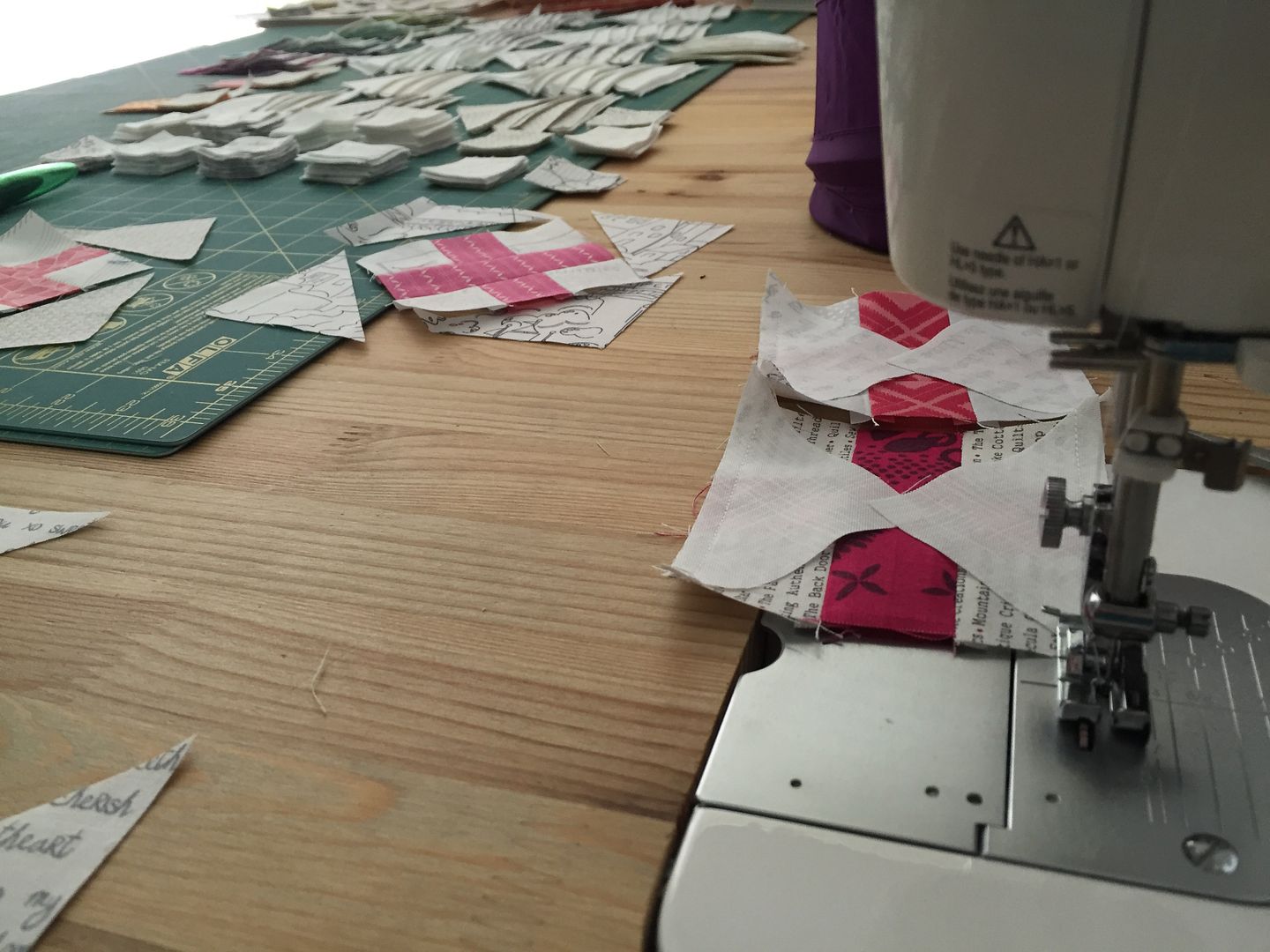 I managed to sneak into my sewing room a few times for a bit more sewing on the new bed quilt I'm steadily working on. I'm still not entirely sure where it's heading, but I'm having fun cutting into my scraps to make these blocks. I always love how working with scraps makes me remember other projects that those fabrics made it into.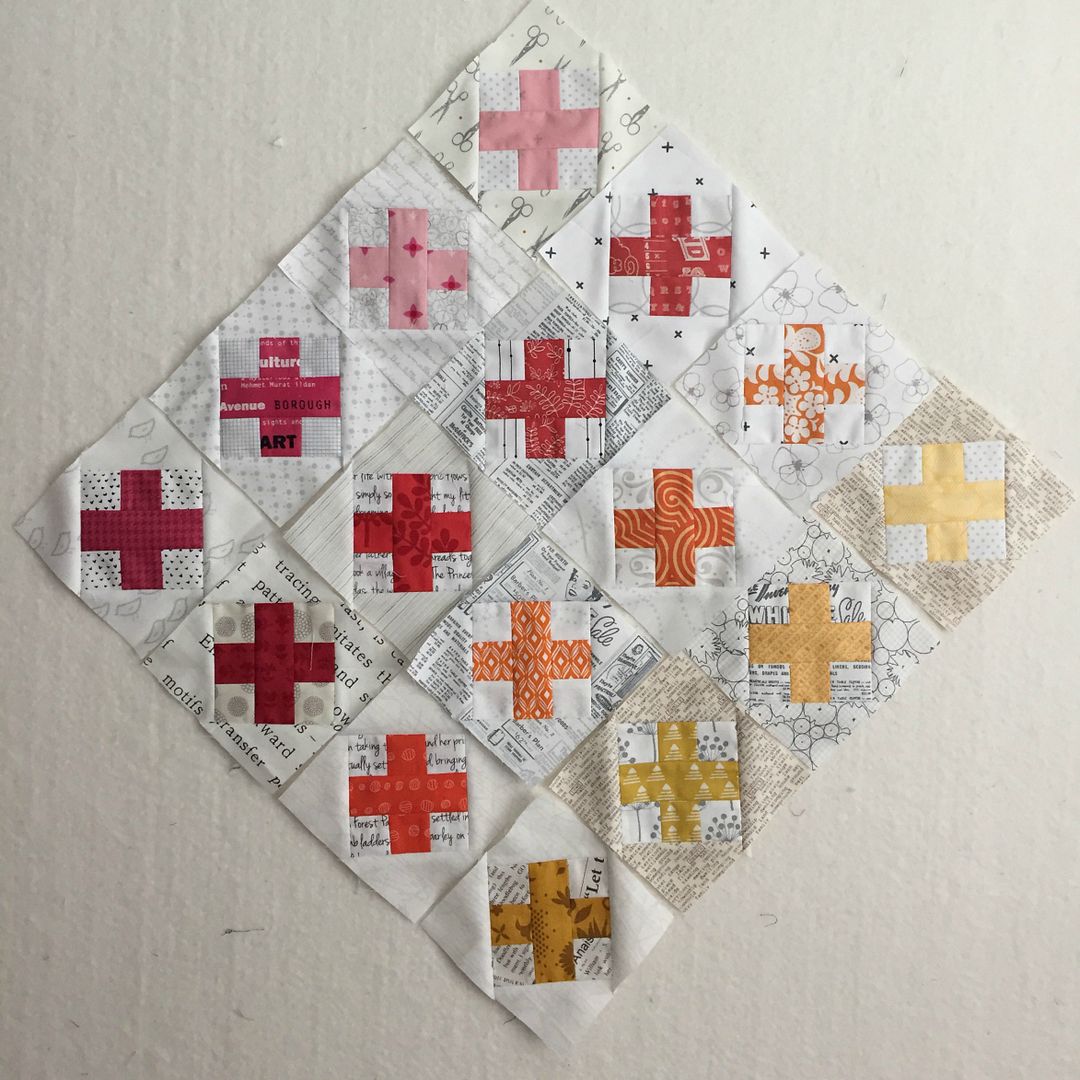 I haven't sewn any of the little blocks together yet, but I've been laying all of them out up on my design wall like this so far - but this way, I can still change my mind if I want to. I'm thinking about maybe trying to make a few larger ones to throw into the mix, but I'm undecided. I've got more of the little ones cut out already, so I think I'll sew those up and go from there.
What are you up this week? I hope you get some time to sneak into your sewing room or to your sewing machine to get a little sewing in :) Have a great week!