This year my son is lucky to have a crew of five fantastic female teachers, who we were super happy to spoil with some simple handmade zipper pouches and their favorite candies last week. Second grade has been such a great year, and I'm so lucky that my son goes to a school where it feels like every single staff and faculty member cares for all of the kids.
His two teachers are so amazing. So patient, so thoughtful, so caring. They are the kind of teachers you hope your kid will have, and I'm so grateful to them for making second grade so enjoyable for my kiddo. My son is a gifted student, and while that comes with some wonderful pros that make him a great student, it also comes with some emotional baggage that can make school challenging, and his two teachers were so wonderful with him this year.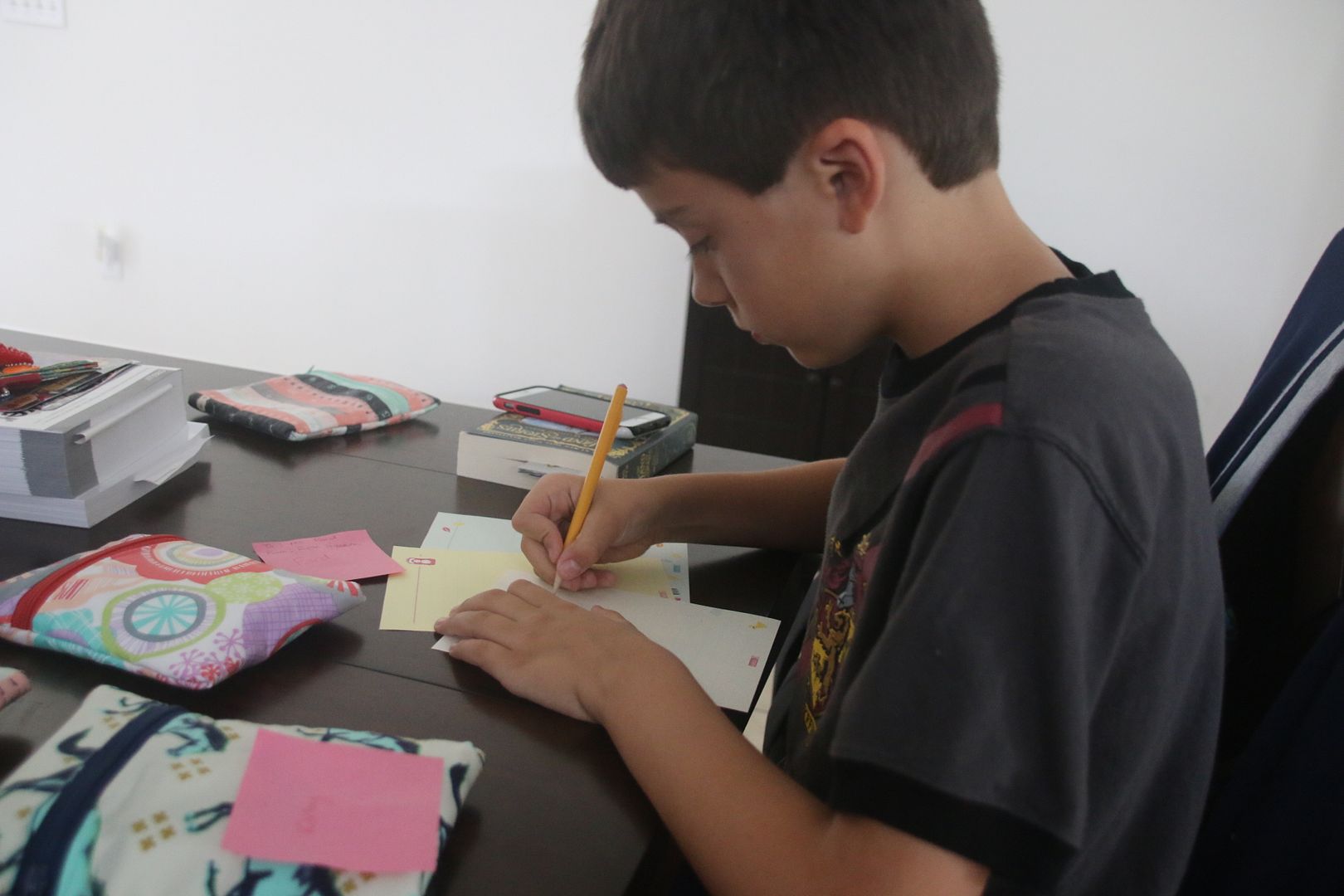 His art and music teachers are also delightful with him. He played the role of Santa in the holiday school musical, so he's got a bit of a soft spot for his music teacher in particular. But right now, I think his favorite teacher is his PE teacher. She's always got a great big grin whenever I see her around school, and her sunny disposition is beyond infectious.
Now if only they'd keep him for the summer too - I'm kidding! Mostly ;) I know my son is sad to see that the school year is coming to an end, as he adores school, but here's hoping that third grade is worth the wait!