Oh my, it's been an embarrassingly long time since my last post. Sorry about that, friends. Summer is so crazy around here, but thankfully school is back in session - well sort of, school was off for the last several days thanks to Hurricane Hermine but the kiddo goes back today after yesterday's planned Labor Day holiday, so here's hoping a regular routine can get underway. Because if you've read my blog for any period of time, I think you probably have figured out that I'm just a smidgen Type A and that routines are my jam.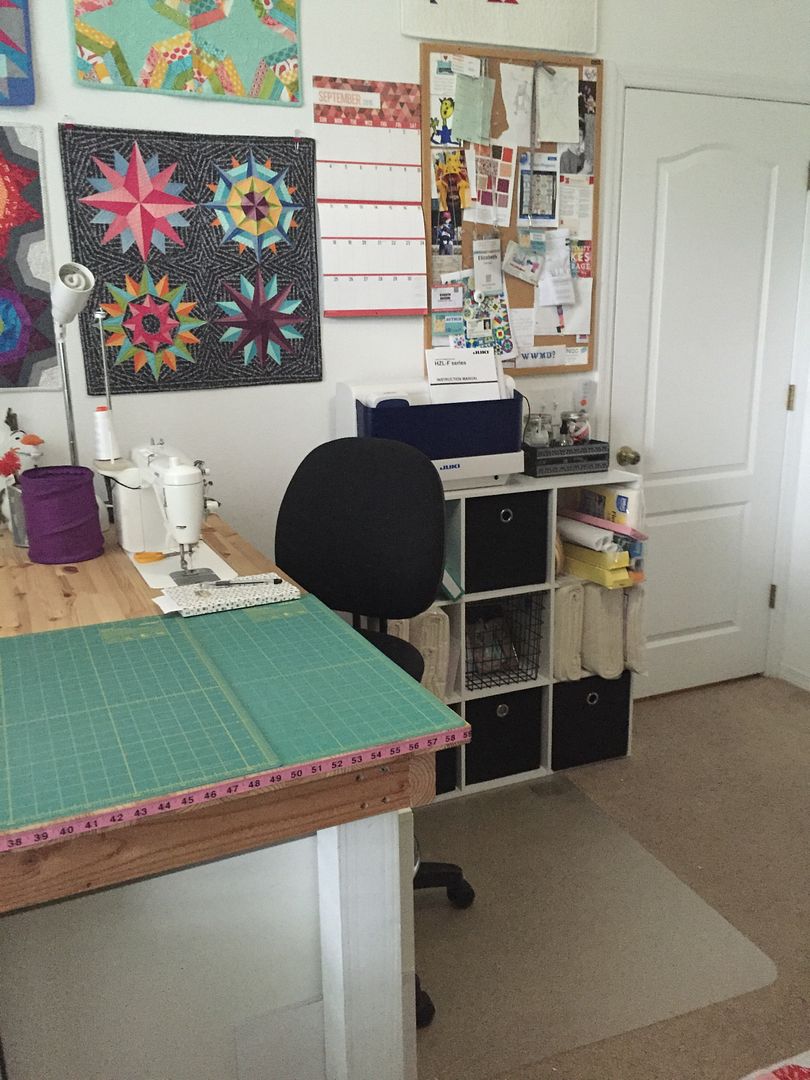 You know what else puts a smile on my face? Organizing things. Even things I don't like very much, like the Legos I frequently step on in my son's room, but I digress, because I spent much of the holiday weekend organizing something I like very much, my sewing room. Sadly I didn't think to take a real before shot, but suffice it to say, there were piles everywhere.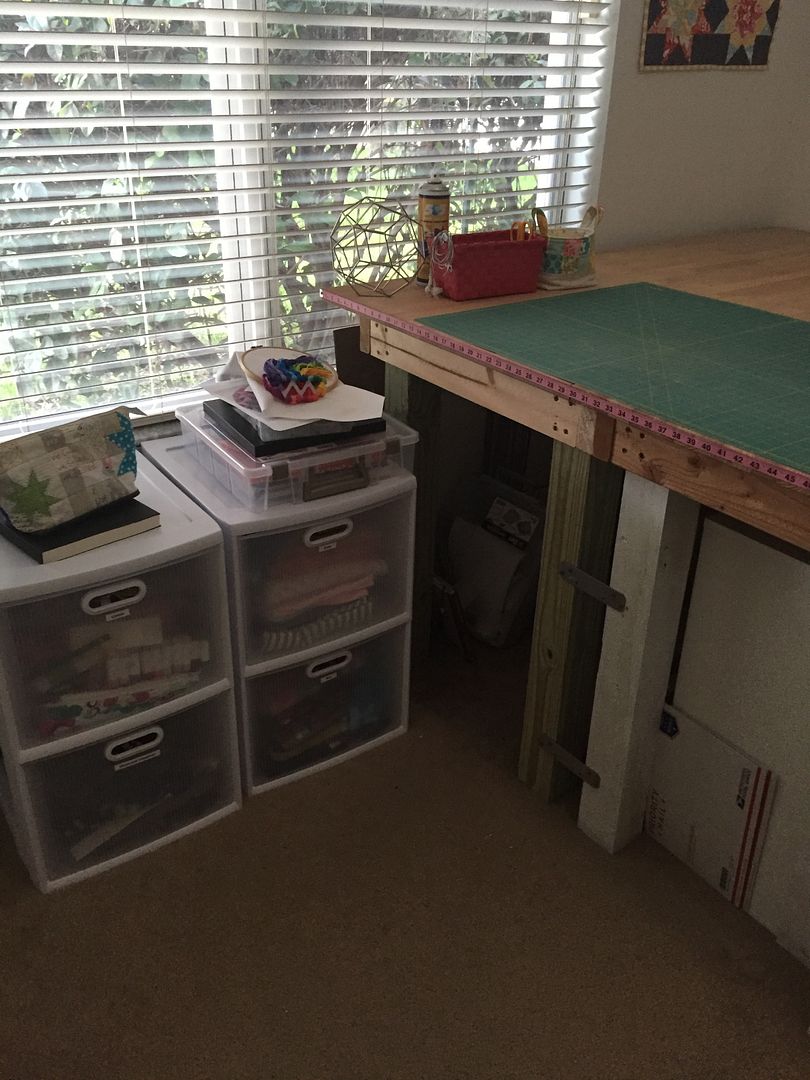 Piles of fabric, piles of items for Mom's Secret Closet of Goodies (which happens to also be my sewing room closet), piles of baby toys to entertain the baby when she comes in to sew with me, piles of random things that apparently got deposited in my sewing room for some mysterious reason, you get the idea. It was a disaster zone. And it was driving me crazy.
I know there are loads of creative folk who thrive on chaos, and messes, and I love them, but I'm not one of them. The mess was totally zapping my sewjo. So I started going through the mess Saturday morning before the kids got up and kept chipping away at it bit by bit throughout the holiday weekend.
I stumbled upon an awesome deal at Michael's on Labor Day for craft storage items, and I went to town, stocking up on bins and organize-y items, and got to work. Put on my headphones, listened to some good tunes, and just went through things. I even managed to come across my first ever cross-stitching, which I did with my mom when I was eight.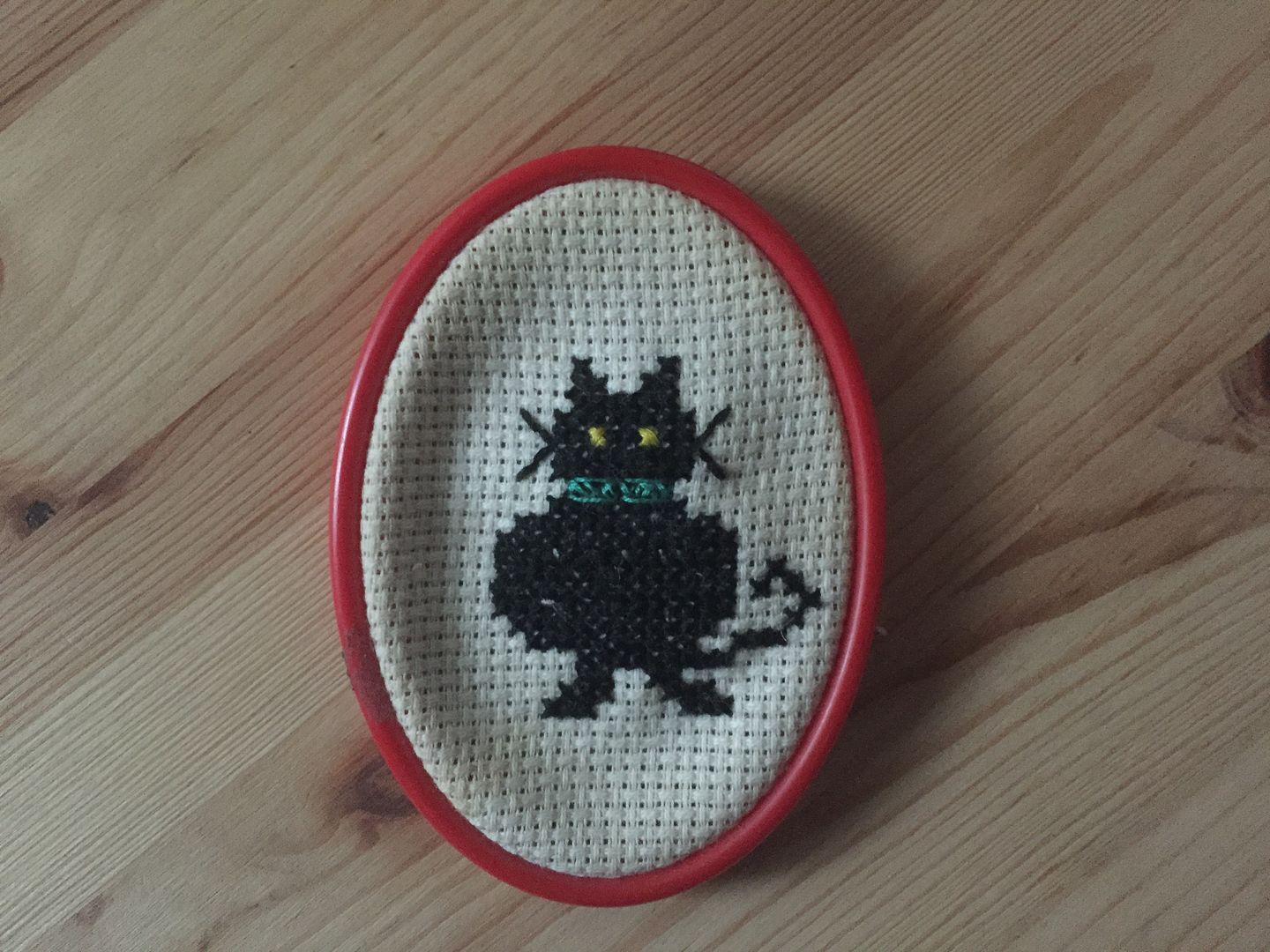 Now if only I had another long weekend to sew up that quilt top that's all ready to go on my design wall! It'll have to wait until next weekend :) Hope you all have a wonderful week!