Sometimes I'm guilty of not saying "No" often enough - whether it's to my kids, or to friends, or in a million other ways. I like to help people, sometimes too much so, so when I saw this
awesome cross-stitch pattern
on Etsy for the word "Nope," I knew it was the perfect reminder for me to use the word more often. It kind of took forever, but that's one of the things I love about cross-stitch - I can do a bit here and there, and kind of everywhere, literally, because I can take it wherever with me. It's been to Cleveland to the set of
Fresh Quilting
, it's been to the park, it's been to the school carline, it's definitely accrued some mileage! And now it's done, and gracing my desk :)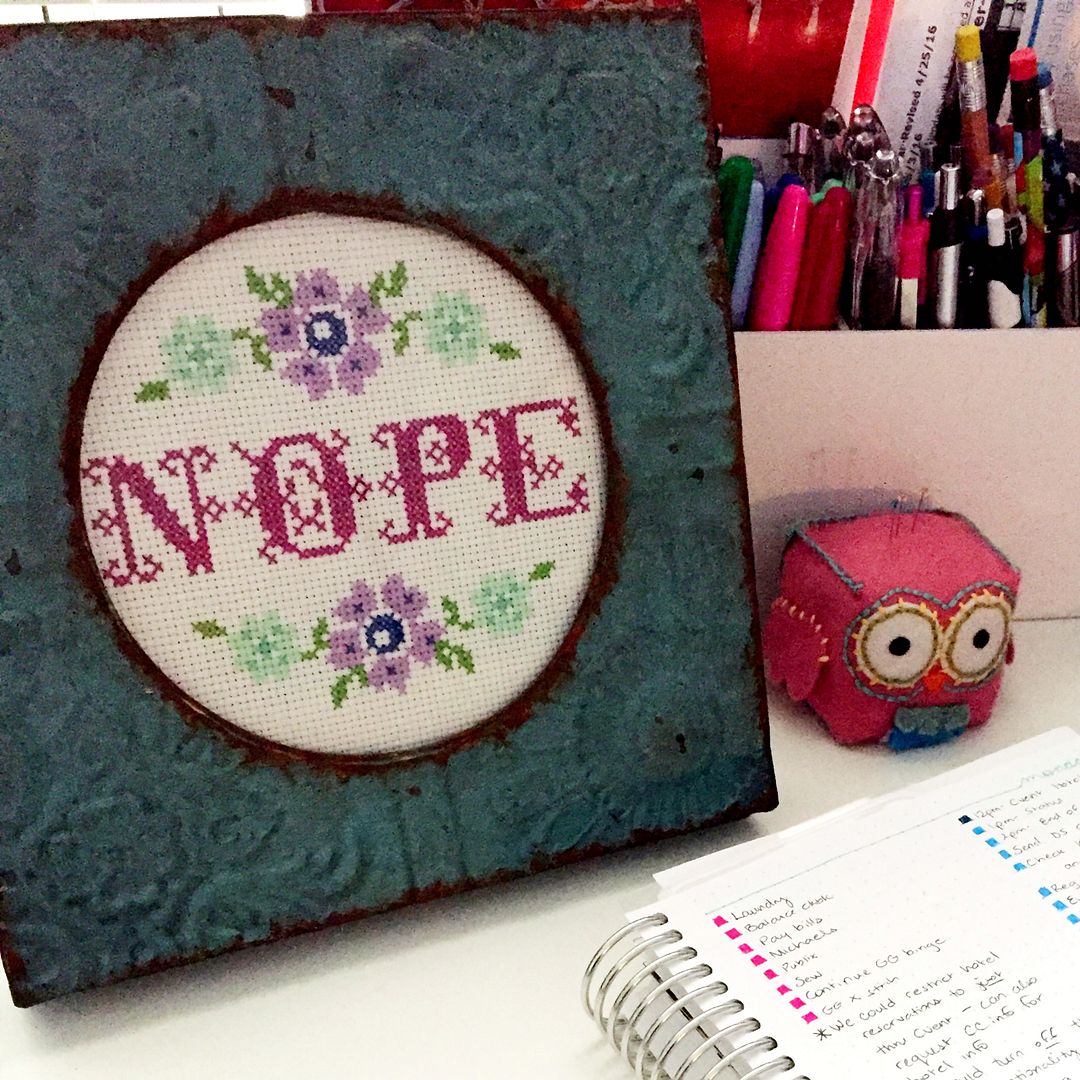 My other big project lately involves this ginormous stack of AMH charm squares I cut when I realized to was time to stop just collecting my favorite fabrics and start actually using them. So I rounded up all my Anna Maria Horner fabrics and just started cutting into 5" squares. My good friend
Lee
convinced me that rather than just straight up rows of patchwork that I ought to go with on-point patchwork, and I'm glad I did, because it looks real pretty so far. Still quite a ways to go, though...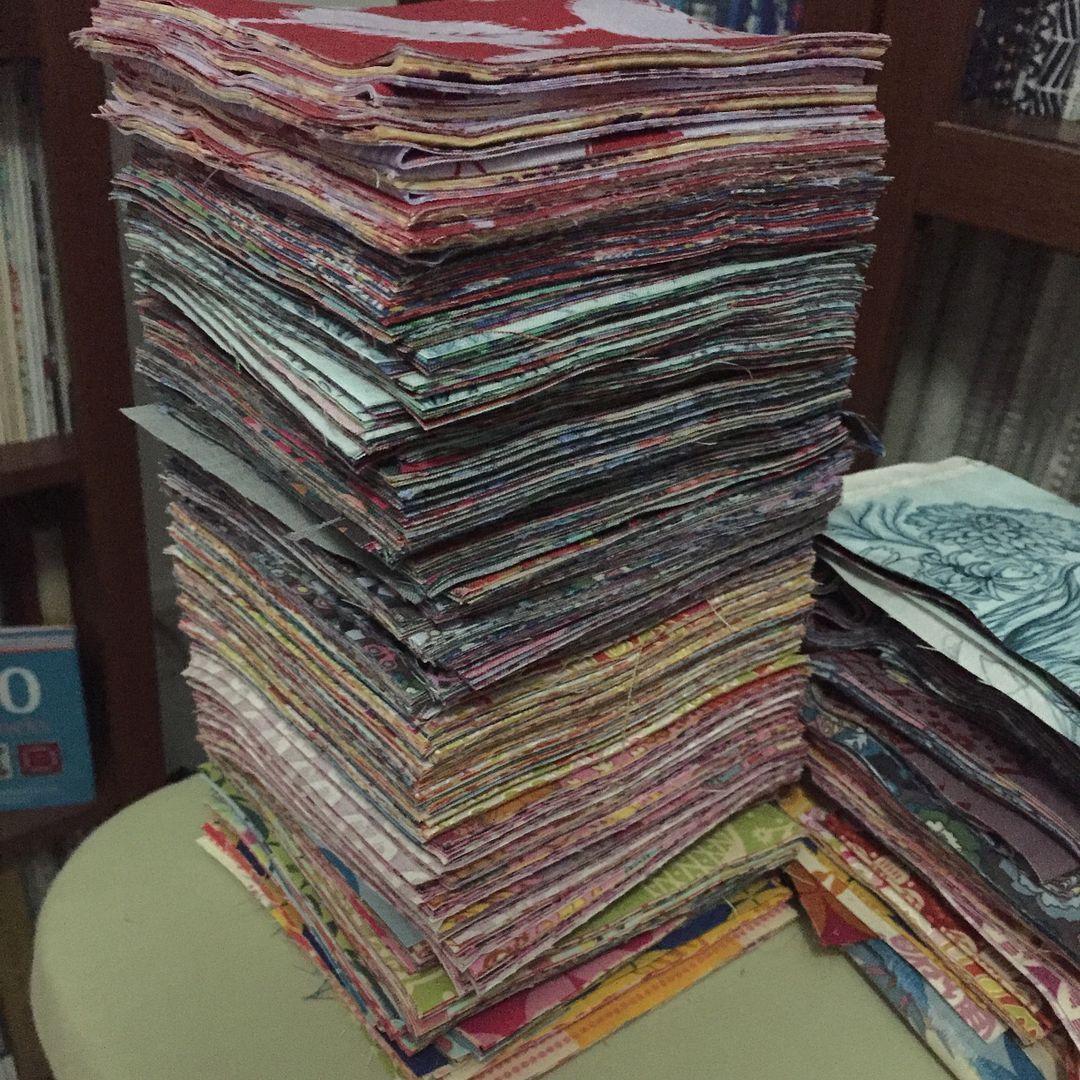 Speaking of Lee, she's hosting a really fun and simple stitch-along this week called
Stitching with Lorelai
to help celebrate the return of the Gilmore Girls next week to Netflix with their four new episodes/mini-series/reasons to stay up late Thanksgiving night/whatever-you-want-to-call-them. I've been a Gilmore Girls fan since day 1, and I'm super excited to share a simple cross-stitch tutorial on Friday for a Gilmore-themed stitching you can do while bingeing your way through the series if you've never watched before (gasp!) or if you need a refresher. Head over to
May Chappell
to get the details on the first tutorial and the subsequent tutorials for the rest of this week!
In other news, my Lorelei is growing way too fast, she's crawling everywhere at the speed of Cookie Monster racing for the world's last cookie, and she's peek-a-boo'ing like a pro, all the time. She's constantly trying to help me while I work (which is hilarious and not all at the same time), and is working on her fifth tooth. I cannot believe she's nearly eleven months old already. Hope you all are doing well, and thank you for tolerating my all-too random blog posts as of late. Between working full time and chasing this one around and mothering the nearly nine year old kiddo (eek!), life feels very full these days.
Save
Save